About Us > Ally Wilson-Sr. Director, Tour Management
Ally Wilson-Sr. Director, Tour Management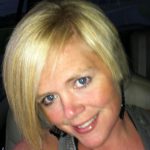 With over ten years of music industry experience, Ally Wilson has organized events for numerous Christian artists including Michael W. Smith, Third Day, Smokie Norful, Audio Adrenaline, Chris Tomlin and many others. Her passion for music was the motivating factor in creating her own company, Diversity Entertainment. Ally got her start in the music business by booking bands for teen clubs in Virginia. After moving to Nashville to attend Belmont University, she interned at Atlanta Fest and then moved further up the organization to Assistant Festival Director. After leaving Atlanta Fest to strike out on her own, Ally has been involved in various projects for General Motors, McDonalds, and Johnson & Johnson.
In addition to her background in event management, Ally has dedicated her life to the spread of great music and artists.  In addition to her love of music, Ally is on the board of the Baby Girls Club, a non-profit founded by Nicole C. Mullen, and even finds time to coach her daughter's volleyball team. Her deep commitment to family and music is the cornerstone of Diversity Entertainment.
Ally Wilson received her Bachelors of Science degree in Business Administration with an emphasis in Music Management at Belmont University in 2006.