About Us > Bruno del Granado- Advisor/Latin Markets
Bruno del Granado- Advisor/Latin Markets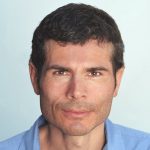 Bruno del Granado-Born in Majorca, Spain, Bruno del Granado came to the United States as a student in the early 1980's.  He began his music career in 1986 as a marketing staffer at CBS Records.  He later joined MTV in the company's music programming department, relocating to Miami for the launch of MTV Latin America in 1993.  After four years, he departed MTV to become an independent music and television marketing/creative consultant.  Over the ensuing years, he quarterbacked EMI Music Publishing's Latin America division, served as marketing advisor to Enrique Iglesias, and spearheaded a music video channel for RTVE – Spain's state-owned television network.  He was part of the Sky TV Latin America launch team and produced/hosted TV specials for CNN "World Beat" and "The Music Room", VH-1's "Latin Explosion", Universal TV and PolyGram TV.
As President of the Latin division of Madonna's  Maverick Recording Company- Maverick Musica, Bruno del Granado signed and developed artists such as 2002 Latin Grammy winner for Best New Artist- Jorge Moreno, Chilean singer-songwriter Nicole, the godfather of chill-out music – Jose Padilla – and other award- winning Latin artists.
In late 2004, he joined Ricky Martin's management team handling all of the superstar's endeavors outside of the United States.  In 2006, del Granado negotiated the filming of the Ricky Martin MTV Unplugged which he Executive Produced and which was released worldwide on CD and DVD.  Additionally, he produced from the management side the Person of the Year tribute to Ricky Martin at this year's Latin Grammy's as well as negotiating and coordinating Mr. Martin's performance on the telecast.  Furthermore, he spearheaded the worldwide set up of the CD, DVD and concert tour that started in February.
Del Granando's film activities include executive production and music supervision for the Maverick Films/VH-1 motion picture "30 Days Until I'm Famous" and the recently-released and critically acclaimed docu-movie, "Cocaine Cowboys."
Bruno is currently an agent at the Creative Artists Agency helping to create opportunities for the agency's clients in the multicultural marketplace.