Music Production

Original Music Composition and Recording
If you like the appeal of a particular artist and the vision they can bring, consider working directly with that artist to custom create your own soundtrack. We have access to artists ranging from the talented-but-unknown emerging star, to established superstars, tapping into the exact audience you desire. We specialize in seeking out and recommending artists that closely reflect our client's creative direction and we use the best hardware in our studio with the best walls from acoustic walls Manchester so we can record without any issues.
Client Collaboration
We are the ultimate worldwide matchmakers between visionaries and creators. We have unlimited scope, range and cumulative resources to employ all the many assets of a large company with the focus and attention of a boutique. With our unrivaled access to a wide roster of artists, writers, composers and producers, as well as the top creative directors, A&R and music supervisors, no one can orchestrate the journey of a brand better than RMG/WildeWest.
Compositions by Artist and Producer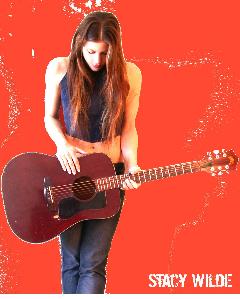 RMG/WildeWest has access the greatest music catalogs in the world from our partners at leading music publishing companies and licensing agents. More than 3 million songs from Classical, Pop, Reggae, Rock, Motown, Blues and any other genre of your choice.
In-House Creative and Production Expertise
RMG/WildeWestMusic (www.wildewestmusic.com) brings multi-platinum record success and years of experience in the music business to all mediums. Merging hit songwriting, record quality production, innovative advertising, TV and film composing and artist initiative into an integrated music production company providing custom designed music to create a fresh and unique sonic identity. RMG/WWM offers a one-stop shop with a highly unique set of skills, experience and personal investment.

Create Your Own Commercial Jingle
John Loeffler – John Loeffler has been a major force in television and advertising music for over thirty years. His musical themes have graced hit TV series, blockbuster films, certified gold albums and popular commercial jingles. Honored several times by ASCAP as one of television's "Top 10 Most Listened to Composers", John has made his reputation with his distinctive melodies and catchy phrases.  John's music production company, Rave Music, is headquarted in New York City where he there are several composers and editors on staff, as well as a studio in Santa Monica, California.