Chris Tull-Branded Entertainment, Partnerships & Alliance Marketing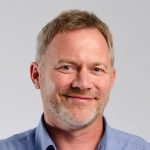 Chris' career has been as a leader in partnership, sponsorship and entertainment marketing at agencies including Wunderman (Y&R) and Arc Worldwide (Leo Burnett). His expertise includes negotiating and activating strategic alliances, sponsorship packages, entertainment property partnerships and talent endorsements on behalf of clients including Xbox, Chevron/Texaco, Burger King, United Airlines, Staples, Goodyear and many others. His earlier career in Los Angeles focused on the independent film world, where he spearheaded international sales and marketing campaigns for several awarding-winning independent film distributors, including The Samuel Goldwyn Company and Orion Pictures.
Chris is an alumnus of New York University's Tisch School of the Arts film program.
seoexperts360
Url:
https://seoexperts360.com/
720 S Colorado Blvd Tower 1120, Denver, CO 80246, United States