About Us > David Gales-Chief Digital Officer
David Gales-Chief Digital Officer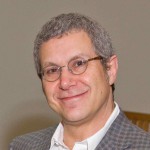 David Gales has been hands-on in the Digital space since the first Macintosh computers came on scene in the 1980's. As Revolver's Chief Digital Officer, David heads up RMG's digital resources team, which develops and executes programs and campaign components for its clients. Recent programs include multi-platform digital marketing for 2012 McDonald's Inspiration Celebration Gospel Tour and the launch of the online Hertz Music Store.
Previously, Gales spent years as a senior executive with the Columbia, A&M and RCA Record labels creating and executing marketing campaigns for artists as diverse as Janet Jackson, Amy Grant and Sting. In his recent digital marketing role with Sony Music Nashville (Arista/BNA/Columbia/RCA) he led the development and marketing efforts for the websites and social network properties of over 20 recording artists, including country superstars Carrie Underwood, Brad Paisley and Miranda Lambert.
Gales is a founding member of the Country Music Association's (CMA) Future Markets Task Force and Leadership Music Digital Summit, a Recording Academy (NARAS) member and Leadership Music Alumnus, and a graduate of Jumpstart Foundry, the Nashville technology community's premiere start-up accelerator. He has served on the Nashville Film Festival Board of Directors and Leadership Music Council. He speaks frequently as a subject matter expert on integrated marketing and edits The Big Ideas Report, a blog for communicating emerging business topics, surrounding issues and strategic positions for stakeholders.