About Us > Paul Burger- RMG Europe
Paul Burger- RMG Europe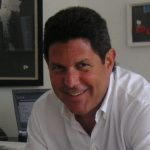 Paul Burger's career spans nearly 30 years experience working with artists of very diverse backgrounds in a variety of locations.  In recent years, as President Sony Music Europe, Paul was closely involved in the development of major careers for artists including Travis and Anastacia, as well as more regional success for artists like La Oreja de Van Gogh in Spain/Latin America.
In 2004 he founded Soho Artists, an artist management company focusing largely on new and developing talent.  Together with Moshe Morad and Charlie Rapino, his clients include Molly Beanland (Island Records), Anna-Maria La Spina, Kym Mazelle (Cecchi Records), Ilham al-Madfai (EMI Arabia) and Yasmin Levy (Adama Music/Connecting Cultures) who was nominated in the BBC World Music Awards as Best Newcomer 2004.  He also serves as non-executive chairman of Blueprint Digital, a digital marketplace solution designed to provide rights holders, retailers and consumers with an attractive, user-friendly environment to sell and promote their music as well as additional entertainment content.  He has also created a company with investment banker Shiju Varghese called Tracks & Tunes, who work with Progeon (an Infosys subsidiary) to provide back-office business process outsourcing solutions to the entertainment and media communities.
During his 7 year tenure as Chairman Sony Music UK and Ireland, he was closely involved in developing major careers both in the UK and beyond for a wide variety of artists including Charlotte Church, Jamiroquai, Leftfield, Des'ree, Reef, Kula Shaker, Sade, Manic Street Preachers and Lightning Seeds to name but a few.  During that same period, he worked closely with a host of American artists including Destiny's Child, The Fugees, Lauryn Hill, Mariah Carey, Gloria Estefan, Macy Gray, Michael Jackson and Bob Dylan.
Prior to that, as President Sony Music Canada, Paul was very intimately involved in the development of Celine Dion's career from the recording of her first English album in 1989 and throughout her enormously successful career.  During that period he also worked very closely with Canadian Leonard Cohen with whom he began working in Europe in the late '80's.  Earlier in his career, as VP Marketing and Sales Europe, Paul was also very closely involved in developing European careers for artists including Bruce Springsteen, George Michael, Terence Trent D'Arby, Deacon Blue and Billy Joel.