About Us
REVOLVER MARKETING GROUP is a full service and fully integrated music and entertainment marketing services company formed by two of the most experienced, respected and well known music marketing executives in the industry. Combined, they possess more than a sixty years of high level and far reaching music industry experience and know-how, with a broad network of senior level relationships in all areas of entertainment including music labels, artist management, concert promotion, venue management, music licensing and talent agencies.
RMG has also developed proprietary marketing programs focusing on integrated consumer marketing using music as a marketing driver for all client based programs and campaigns as well as corporate and event production.
In addition, our partners have an unparalleled level of expertise in the actual creation, development and implementation of fully integrated "turn-key" entertainment marketing solutions and programs for the widest possible array of major corporate clients. These clients are dynamic leaders in consumer product and service categories including beverage, quick service restaurants (QSR), automotive, financial services, telecom, computers, clothing, beauty/cosmetic personal products, beverage alcohol, food products and major retail chains.
RMG currently has locations in 6 cities including primary offices in New York and Nashville.
Visit us on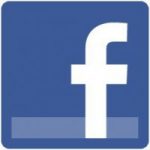 The Revolver Team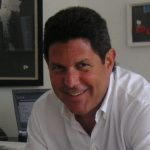 Paul Burger's career spans nearly 30 years experience working with artists of very diverse backgrounds in a variety of locations.  In recent years, as President Sony Music Europe, Paul was closely involved in the development of major careers for artists… Read More

As President of Rebeat Consulting, Bill's early studio expertise included the design of the first full service soundstage for music and video in New York City and played an integral role in the design, development and staffing of Sony Music… Read More